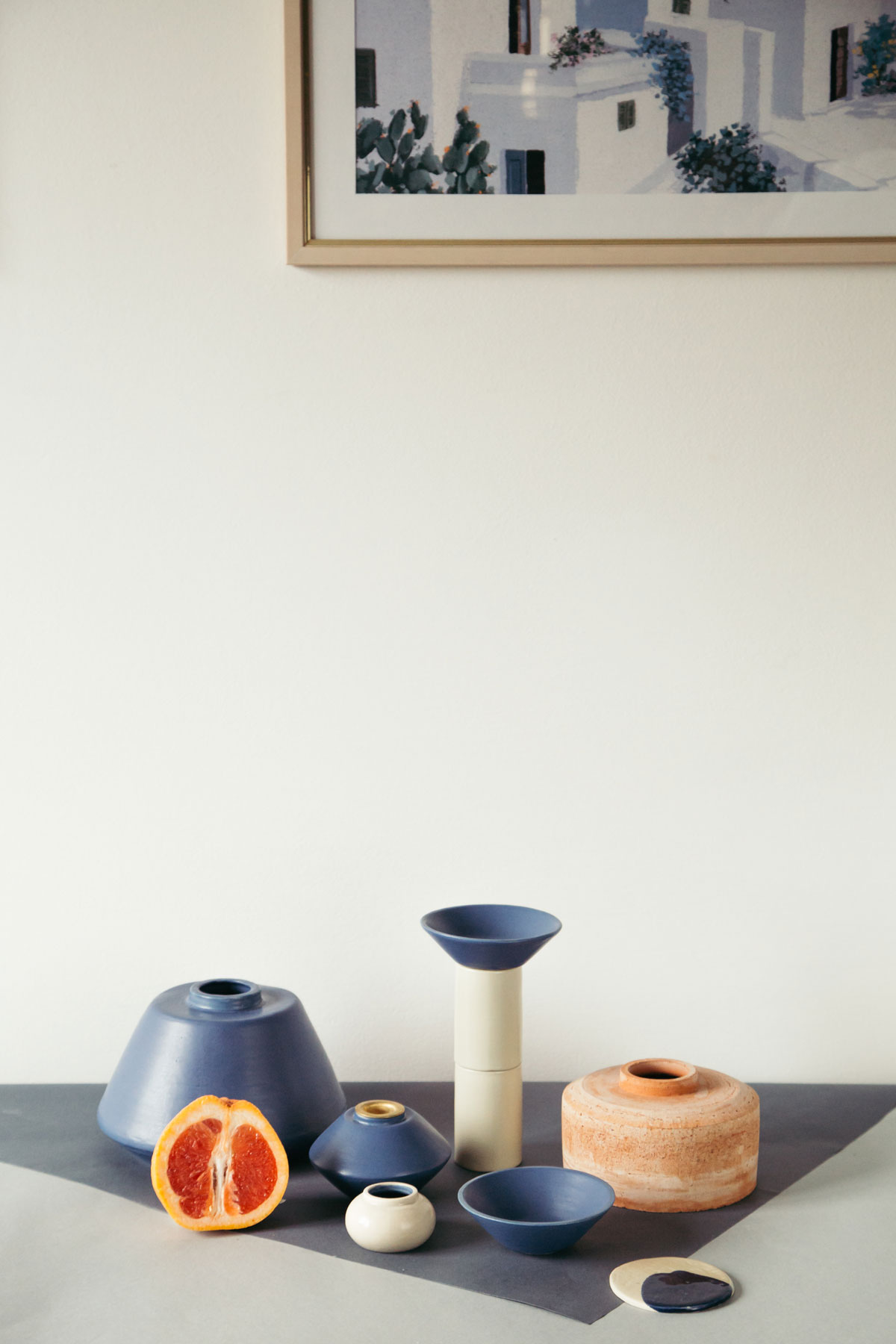 Ph credits: Elisa Michelini.
BLUE MOOD
Modular vases set
Intersezioni Vases and candle holder set in ceramic, stoneware porcelain, dark blue and avory colors. Tableware decor or home decor.
100% Made in Italy ceramic - Specific material: Glazed porcelain stoneware. You can put the stoneware object (ceramic) in the oven and in the dishwasher.
This set is composed by:
1 sculpture-vase NINA dark blue
1 small container AGATA ivory
1 stackable sculpture, consist of 3 elements: 2 small container BICE ivory color + 1 bowlFLORA dark blue color
1 bowl FAUNO dark blue
1 coasterLINO dark blue and ivory
1 sculpture MIA red clay
Colors
---
All products in the catalogue can be ordered in the shades included in the Colors tab. The intensity of a same shade may slightly differ from an object to another due to different forms and volumes or to minor variations in the firing temperature. These features make each piece unique.
How to purchase
---
You can purchase the product on Etsy. If the product is temporarily out of stock, you can choose another one available. If you are interested on a customized product, do not hesitate to contact us.
---

---
Ivory

---
Dark blue

---
Teal

---
Deep Chestnut

---
Powder Pink

---
Ecru

---
Light brown

---
Burned Umber

---
Umber

---
Green Moss

---
Violet

---
Saffron Yellow