Intersezioni candle holder:
a playful design home dècor
Design is about making things good (and then better) and right (and fantastic) for the people who use and encounter them.

– Matt Beale –
Design is about making everyday life things beautiful and functional.
Every day we are faced with the most disparate objects, some of which may seem useless or of a little importance, but which could become interesting if, behind there is a careful study of form, function and details.
Candle holder is an example of that, for someone an object of a poor use, but if you find the right one it can be a creative element to decorate your table in a corner of your home.
Since ancient times, Romans and Etruscans have made these objects with a variety of materials, wood, bronze and marble, with disparate shapes.
Today, this object is making a comeback, even in Italy, thanks to north Europe brands as Muuto, Normann Copenhagen and Ittala, that have developped linear and clean shapes combined with pastel colors.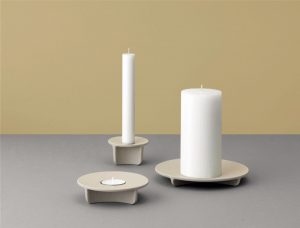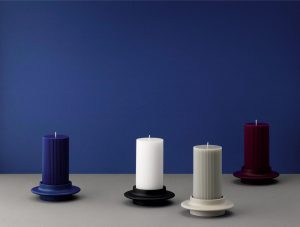 pictures copyright free
The candle holder can give a touch of style to your home, but at the mean time it can also be a playful and fun object, as Mud is Mood Intersezioni candlestick.
Intersezioni has been studied as a playful collection, formed by 5 modular shapes that become complex if composed together; playing with shapes and colors you can obtain a personalized candlestick suitable to your personality and your mood.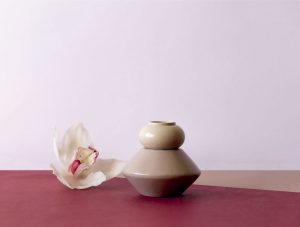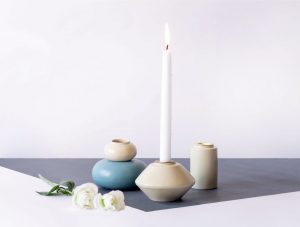 Ph credits: Elisa Michelini 
"La Casa in Ordine" magazine describe Mud is Mood candle holder in this way:
<The heart of Mud is Mood Intersezioni collection, it is a stackable candle holder that can be turn into a variety of objects.>
Semplicity and accuracy, characteristics of Intersezioni shapes collection
<Design is the method of putting form and content together. Design, just as art, has multiple definitions there is no single definition. Design can be aesthetics. Design is so simple, that's why it is so complicated.>

– Paul Rand –
Following this concept, Mud is Mood wanted to create simple and essential objects, complex in combinations and uses.
Every element of the collection can be used individually with different functions, little vase, pen holder, small container, that composed together in order to personal taste could became creative piece of art, which express the taste and temperament of those who composed them.
So if you will give space to creativity and imagination you will be able to change every day your furniture, in order to decorate a table or an angle of your house, to create an intimate and pleasure environment. With the certainty that it will be unique, because it is your personal choice of shapes and colors, perhaps taking a risk with combinations….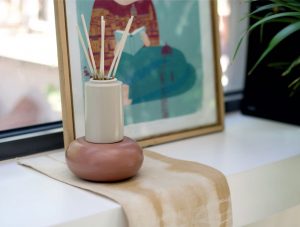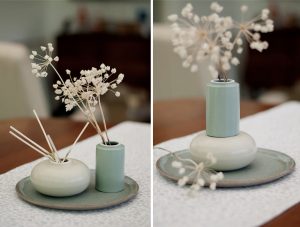 Ph credits: Pamela Ebano
Discover Mud is Mood collection!
For more info or to order don't hesitate to contact us to: